For every tea or teaware that you buy, we plant a tree on your behalf.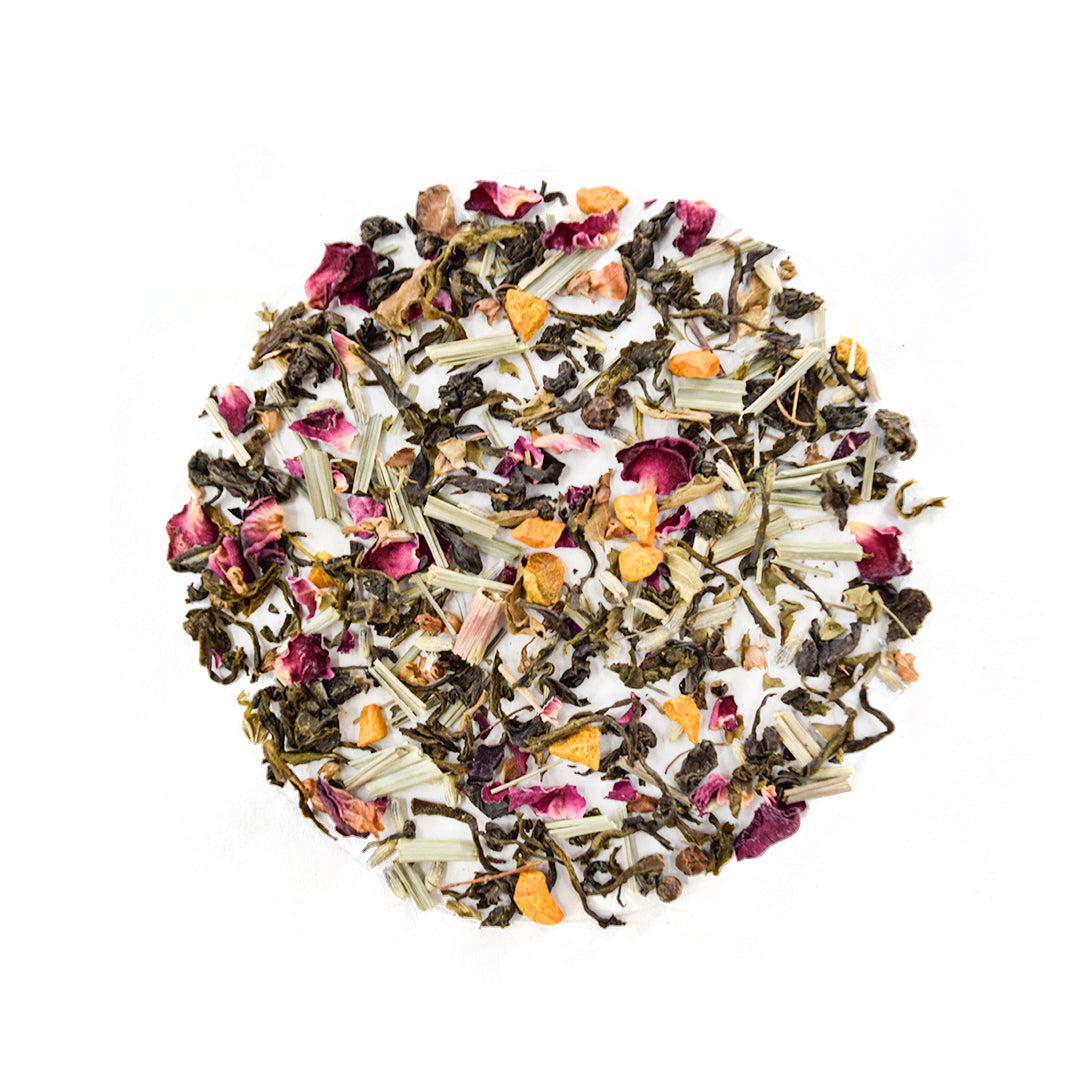 Formulated to support good health and wellbeing, the Wellness teas are a perfect blend of green tea leaf with herbs and spices. These teas improve immunity, digestion, metabolism, weight control, detox and many other health benefits.
Thousands of tea lovers rely on these tasty plant-powered brews to keep them going. The perfect blend can help settle sore tummies, soothe tired eyes, and send sneezes out the door. Create your own tea apothecary with a range of essential wellness drinks for the modern lifestyle....
Wellness tea contains adaptogens and herbs that boost immunity, focus, and calm, among other benefits. In the past, wellness tea was used by Chinese doctors to treat a wide range of health issues before becoming widely known as a delicious beverage. Boosting your health all day long is now as easy as drinking wellness tea.
Benefits of Wellness Teas
Wellness tea has the primary benefit of promoting better health, even if you aren't sick. In order to strengthen preventative measures, you must get your whole body in harmony. Using herbal tea regularly and properly can help, but it's not a cure-all. It doesn't matter what your problem is, there is tea for you. 
You may already be aware of the benefits of nutritious drinks and medicinal remedies. However, they often taste bad. In addition to being more effective than most of their counterparts, wellness teas also taste great. There are millions of ways to make tea if you don't like something in it. Many services even let you create your own tea blend from scratch. A person who enjoys what they do is likely to continue doing it. Developing healthy habits starts with this.
Explore wellness with us
Stress Relief: Enjoy a moment of calm with our stress-relieving teas and tisanes. A Quiet Mind, Mint Mix, and Relax, you can take a break from the world and switch chaos for peace. 
Sleep: Relax with our delicious sleep teas and tisane blends.
Immunity: Boost your immunity with our tantalizing selection of immune-boosting teas and tisanes.
Energy: Boost your energy levels with our vibrant range of Energy teas that will uplift and awaken your senses.
Get your wellness tea collection today
Wellness tea is a great way to improve wellness on a daily basis and as a more interesting alternative to coffee after a long day.
Our mission is to bring you the best tea from around the world as a specialist in tea. Using generations of family traditions and knowledge, our master blender selects, ethically sourced, and tastes our tea. Our wellness tea blends are available online.