For every tea or teaware that you buy, we plant a tree on your behalf.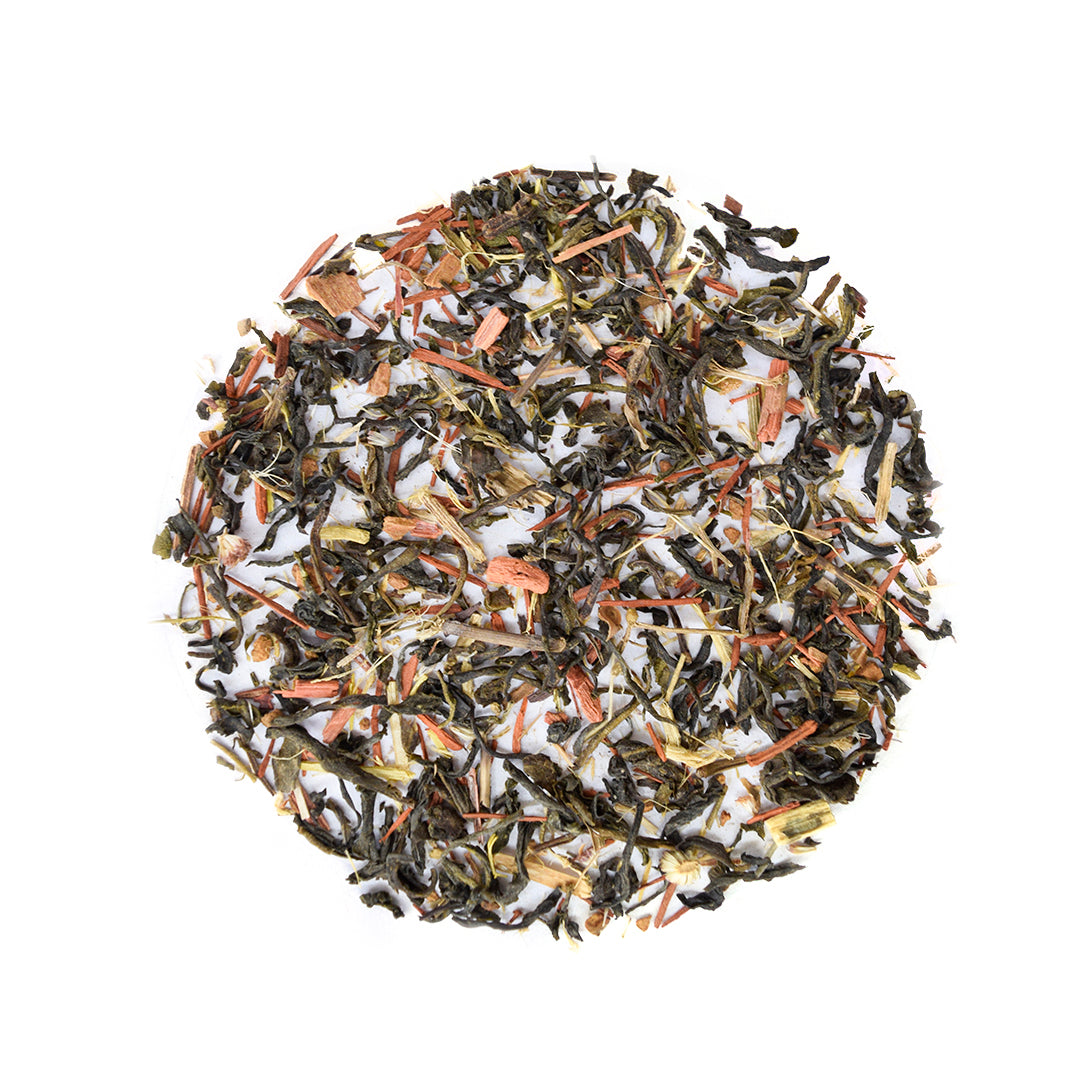 Ayurvedic Teas and Herbal Tisanes
You may have experienced the miracle of Ayurveda or ayurvedic medicine at some point in your life. If not, you may have heard about Ayurveda at your yoga class or on your favourite wellness blog. The fact that something so natural can cure almost any type of malady without any side effects is nothing less than magic. But Ayurveda isn't magic, it's pure science....
Herbal teas are traditionally used in Ayurvedic medicine. The purpose of Ayurveda is to aid a person in attaining health and vitality. Vatha, Pitha, and Kapha tea are the three kinds of ayurvedic tea. In these teas, specific herbs and components are used to decontaminate and detoxify the body. In addition to their well-being benefits, these ayurvedic teas also improve wellness and perseverance. Drinking ayurvedic tea has a myriad of well-being benefits that range from helping with weight loss to treating heartburn, brightening the skin to detoxifying the body.
The Tea Accent has come up with many unique blends. Explore our Ayurveda tea range today to support your overall wellbeing. Here is more information about the amazing health benefits of Ayurveda.
What is Ayurveda/Ayurvedic tea?
Many western medicine systems are reductionistic, but Ayurveda follows a holistic approach to health and healing ailments in the body. Ayurveda translates into "science of life" in Sanskrit and focuses on how changes to one's lifestyle, movement (yoga), and diet, including tea consumption, can improve wellbeing. Ayurvedic properties led to the selection of common ingredients found in chai.
Ayurvedic tea contains which herbs?
Vata tea: Movement-related ailments are treated (such as cardiovascular disease, muscle problems, respiratory issues, and problems concentrating). The ingredients in Vata teas include fennel, ginger, cinnamon, cloves, and licorice root.
Kapha tea: Drink tea designed to regulate the Kapha dosha if you experience imbalances (such as upset digestion, slow metabolism, and feelings of sluggishness). Kapha tea contains ingredients like black pepper, ginger, cardamom, cloves, cinnamon, and licorice root.
Pitta tea: Perfect for calming intense frustration, mood swings, hunger, and burning ailments such as heartburn and fever. Herbs like roses, ginger, dandelion, fennel, and dandelion are excellent options.
Buy Ayurveda tea online at The Tea Accent tea shops
We at The Tea Accent take great pride in the superior quality of our tea and make every effort to make them luxurious and thoroughly enjoyable. Across our selection of Ayurveda teas, you will find elements of Turmeric, Ashwagandha, Clove, Moringa Cinnamon, and Holy Basil present in different teas. All of this is part of our effort to provide you with the best tea possible.
It's easy to make pots and cups of loose-leaf Ayurveda tea, with infusers and strainers that make the task easy. In case you prefer a quicker alternative, we also offer teas in teabags. Do you want to try other teas? We offer a wide variety of black teas, green teas, and herbal teas, so you can find the one you like.