For every tea or teaware that you buy, we plant a tree on your behalf.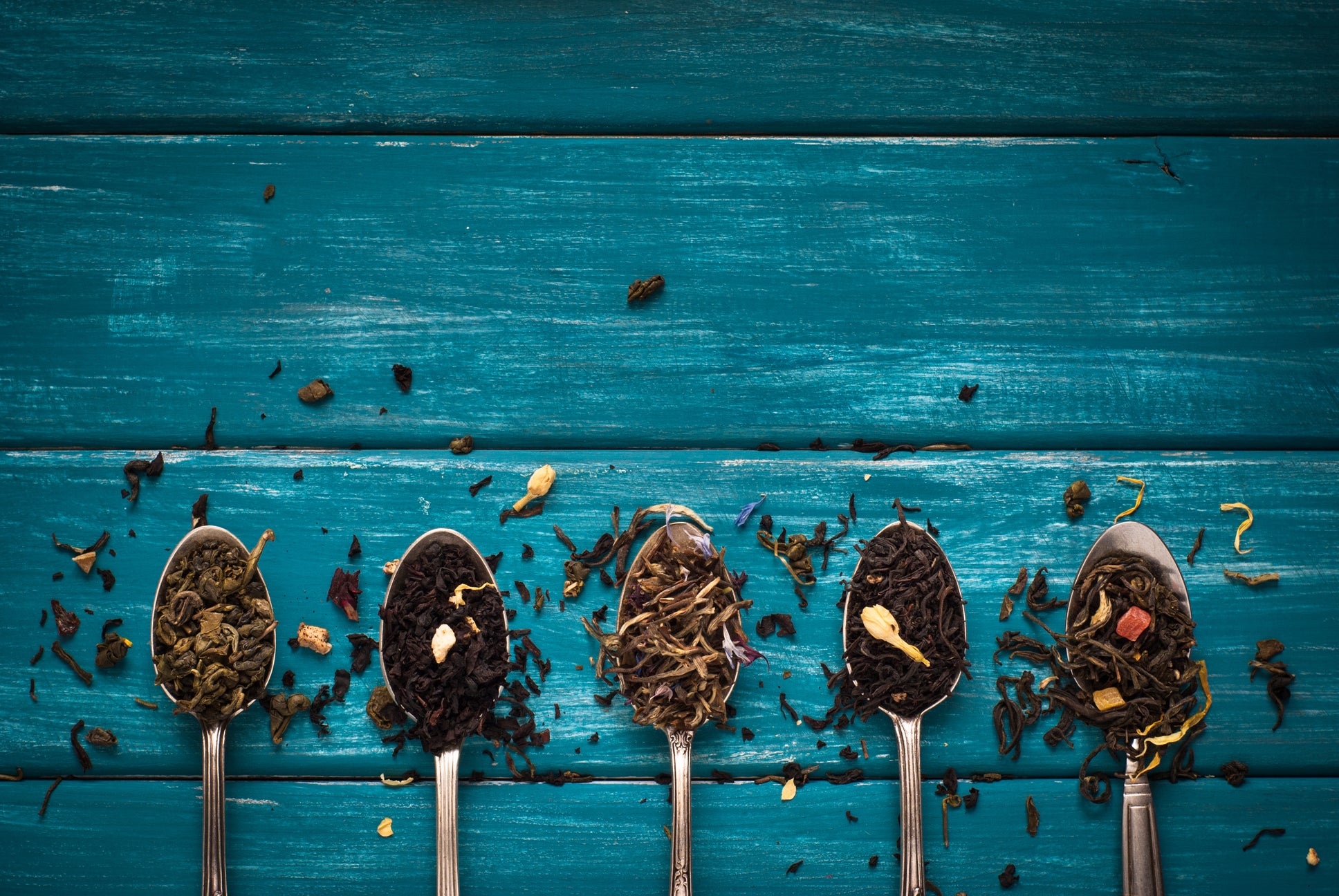 Sustainable and healthy, we source the finest teas which are grown by using natural processes, without the medium of pesticides, herbicides, fungicides or chemical fertilizers.
What is organic tea?
Many people associate organic tea with herbal teas, green teas, and wellness teas, but organic tea includes all types of tea.
In each country where organic tea is produced, strict guidelines are put in place by regulatory agencies. Chemicals must not be used in growing, harvesting, or processing organic tea, as stipulated by the organic tea guidelines.
Types of organic tea
Tea comes in four basic types: black, green, white, and oolong. Camellia sinensis is a plant species native to East Asia that produces all three types of tea. How tea is harvested, processed, and blended determines its flavor as well as its unique environment of growth.
Our collection of organic teas is characterized by attractive packaging and includes some of our best-selling teas:
Organic English Breakfast Black Tea

Weight Loss Assist Herbal Tea

Rose Green Tea

Assam Organic Earl Grey Black Tea

Fujian Jasmine Pearls Green Tea

Darjeeling Rose Black Tea

Organic Silver Needle White Tea
Does organic tea contain caffeine?
Caffeine can be found in black teas and green teas, whether they are organically certified or not. Caffeine is not present in herbal teas, floral teas or fruit teas - organic or not!
Can organic tea benefit you?
When drinking tea, choosing an organic product has many benefits. Obtaining organic tea eliminates toxins, heavy metals, and harmful chemicals that could be harmful to your system. Your digestive system will be healthier and your antioxidant level will be higher with organic tea. As we age, antioxidants can protect our bodies from age-related illnesses like Alzheimer's. Tea is a calorie-free beverage you can consume during a meal, snack, or on its own for a calorie-free beverage.

Since organic tea is grown and processed without using chemicals, it is naturally healthy for you and the environment. There is evidence that tea may reduce the risk of chronic diseases and inflammation conditions by containing high levels of antioxidants, anti-inflammatories and minerals.
Buy organic tea online at The Tea Accent tea shops
We at The Tea Accent are proud of the exceptional quality of our organic tea, and we go to great lengths to make them as luxurious and enjoyable as possible. In addition to organic teas, we also offer vegan, gluten-free, and caffeine-free teas. Providing you with the finest tea is part of our plan.
Using infusers and strainers makes it easy to make a pot or a cup of loose-leaf organic tea. As an alternative, we also offer black tea bags, green tea bags, and herbal teabags.
Would you like to try another tea? Discover the perfect Black tea, Green tea, Darjeeling tea or Herbal tea for you among our selections.